TAMPA, Fla., October 2, 2018 /Realty Wire/ – Millions of businesses, big and small, use Facebook's apps and services to connect with real people on any device. Facebook Pages help people connect with businesses and Facebook ads help people discover one's business. Since no two businesses are alike, that's why the Facebook family of apps and services is built to help business' meet specific goals. Whether it's building awareness of a business or a new product, Facebook's brand awareness tools can help people learn more about what matters to the user and encourage people to act on the call to action. Facebook's ad formats are designed to capture attention and prompt action.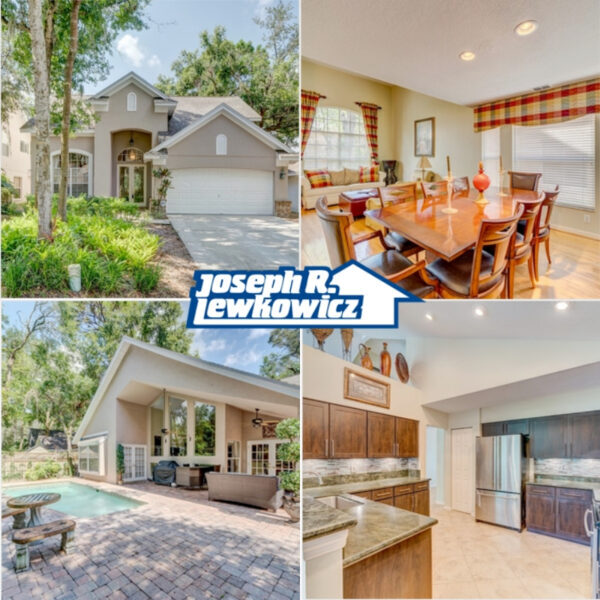 Coldwell Banker real estate agent, Joseph Lewkowicz recently implemented an ad campaign on Facebook, utilizing the platform to help expand his business and advertise his listings to potential homebuyers. This is not the first time Joseph has utilized Facebook ads or ads in general. In his latest North Tampa Florida Lifestyle Magazine, Volume 2 highlights Joseph spent $226,000 on advertising alone in 2017. To see more highlights about Joseph Lewkowicz, please visit https://josephlewkowicz.com/magazine.
Joseph knows ads offer creative flexibility, works across all devices, and are built to help him reach his goals. Moreover, Joseph knows running ads to his listings is something no other realtor would do, allowing him to reach clients from all over North Tampa and beyond.
Joe Lewkowicz is a renowned real estate agent in the North Tampa Bay area and has been ranked as a top salesman the past seven years, making him a significant competitor with other large markets in places like New York, California, and Miami.
He has worked in the Tampa Bay area for approximately 40 years and worked to provide the best service for his customers. His hard-to-forget mantra, "No-one works harder to sell your home," has proven to be true throughout his extensive career as a real estate agent.
It is no secret that Joe Lewkowicz is a hard-working man and thinks innovatively. His valiant work ethic makes him stand out to other sellers and brings unprecedented value to the company.
For media or press inquiries, please contact media relations liaison Dana Blickensderfer at info@iBossAdv.com
About Joe Lewkowicz
With over 40+ years of experience, Joe has proven himself to be a prominent figure in the Tampa Bay Real Estate market. Selling thousands of homes throughout his career, Joe is known for his exceptional customer service, attention to detail, market-savviness, and calculated decisions. Search for North Tampa, Florida homes for sale on the most up-to-date Real Estate MLS in Mid-Florida at http://josephlewkowicz.com.
"No-One Works Harder To Sell Your Home!" For more information visit: http://josephlewkowicz.com