NC REALTORS® Housing Foundation to Fund New Homes and Critical Home Repairs Across the State
RALEIGH, N.C., May 2, 2023 /Realty Wire/ — NC REALTORS® Housing Foundation (NCRHF) announced today a new 100-homes initiative, which will help families across North Carolina attain safe, affordable housing. The organization has pledged to support affordable housing projects in all 100 counties over the next five years.
"The NC Realtors® Housing Foundation wants to do more than talk about attainable housing in North Carolina, we want to be part of the solution," explained Michelle Roberts, 2023 NCRHF President. "Our focus is on workforce housing to enable firefighters, nurses, teachers, law enforcement and others–often priced out of the communities they serve–to achieve the dream of homeownership. We will collaborate with housing agencies to help meet needs in their areas."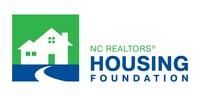 NCRHF's first partnership is with Habitat for Humanity of North Carolina (HFHNC). The Foundation has contributed approximately $200,000 to build a home, help veterans with physical disabilities, and fund critical home repairs. The first home is currently underway in Alexander County.
"While NC Habitat for Humanity affiliates work tirelessly to address the need for affordable homes, many affiliates struggle to secure funding needed to serve more families in need," said HFHNC Executive Director, Mitch Rhodes. "This commitment from NCRHF will ensure resources are available in every county–rich or poor, urban or rural. We cannot thank NC Realtors® enough for their support."
The NC REALTORS® Housing Foundation is asking NC REALTOR® members to join this partnership to assist in raising funds. NCRHF will also host numerous fundraising events. For additional details on the 100 Homes in 100 Counties initiative, contact Kentia Smith, NCRHF Director at ksmith@ncrealtors.org.
About NC REALTORS® Housing Foundation
Founded in 2004 by North Carolina REALTORS®, NC REALTORS® Housing Foundation is a 501(c)(3) public charity that provides resources to create, expand and encourage home ownership opportunities for deserving North Carolinians. The foundation promotes awareness of affordable housing issues by educating North Carolinians and their representatives about the barriers to home ownership and the resources needed to increase housing affordability. NC REALTORS® Housing Foundation is led by a volunteer Board of Directors composed of REALTORS® and housing-related industry professionals. For more information on the foundation or to support disaster relief and affordable housing needs, visit ncrealtorshf.org.
SOURCE NC REALTORS® Housing Foundation